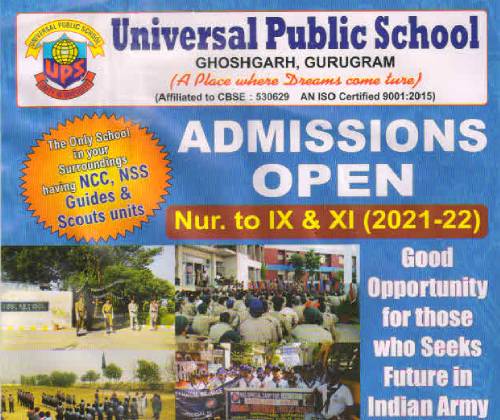 The Academic year begins by the first week of April every year. Newcomers must act themselves registered for admission from 1st December and onwards every year.
The registration form duly filled has to be deposited in the school office by the scheduled date.
Admission will be given on the basis of a written test and on Interview. Dates for the admission test will be communicated at the registration time. List of selected candidates will be displayed on the school notice board and official email will be sent too. Parents/ guardians of the selected students are required to deposit the admission charges and must submit the ward's photograph attested copy of birth certificate and school leaving certificate from the school last attended along with Aadhaar card copy of ward and parents/ guardians.
One month prior notice is required for processing Transfer Certificate . If a student is withdrawn without notice, one month's fee will be charged as fine. Transfer Certificate will be issued only after obtaining no objection certificate or declaration from all concerned departments.
*NOTE –  Eligible age for admissions to pre-nursery/ nursery classes is 2.5 years to 4 years.